When it comes to making your CPG products extremely relatable, the packaging is an indispensable companion. Your brand can team up with experienced box manufacturers to make the most of this resource at hand.
Can your present boxes fit the bill? Are they the best feature of your branding? If not, then you don't have to panic! There are several ways that experts can guide you and craft the best possible packaging solution for your CPG products.
We have summarized a list of benefits that box makers provide to enhance customer footprints while giving you the freedom to craft the boxes as per your branding strategies.
Utilize quality materials
While crafting the boxes yourself, you may not realize the most appropriate materials for your boxes. Box engineers have ample experience in the field to know which stock paper would work best for your products. Not only this, but they also use a higher grade of stock paper to add strength and sustainability to the packaging.
Box makers understand that premium boxes cannot be compromised otherwise, the fragile CPG products can deter in shape and functionality while in transit. Your customers would want to reorder once they get products in original conditions.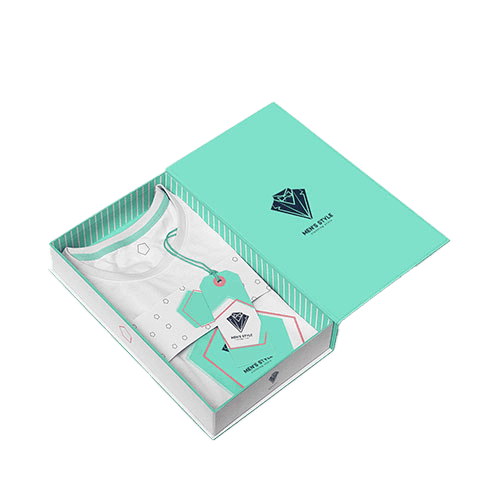 Authentic and creative artwork
You might have the most amazing box designs but won't know how to impellent them on the CPG boxes. This is where expert box designers come in. They are not only equipped with the latest technology to craft and print the boxes but also have the knowledge to do it creatively.
Another important facet is to carve distinct boxes. Pro box stylists know how to use your brand image to present the boxes uniquely. This could include offbeat logos, interesting fonts and graphics, laminated boxes for glamour, and a wide range of printing effects that make the designs on the boxes come alive. Buyers look for interactive CPG packaging and prefer a distinct box appeal.
Selecting the proper shape, color, and size
How do you identify the correct box dimensions? Your products are naturally the template to finalize the shape of the boxes. But did you know that the same dimensions can be crafted in numerous creative ways?
When it comes to packaging the products for maximum customer retention, the physical box attributes are extremely vital. Your boxes decide the fate of sales and using expert opinions on your box sizes and shapes is bound to have a positive impact on customer choices.
Moreover, certain well-known brands like Tiffany and co, use signature colors to spark customer interest. The brand now sells its boxes as a separate unit owing to rising customer demand. Tips and tricks like these would eventually lead to stronger customer loyalty.
Choreograph innovative messages
If you aim to attract new customers, putting engaging content on the boxes would work wonders. Custom Box manufacturers use numerous printing options such as offset and digital printing to put graphics and texts fonts on the boxes.
Captivating colors and printing styles enhance the box appeal and urge customers to take a closer look at the brand image while at retail stores. It helps to get the desired branding content to the target customers. Box stylists can give you varied options to print your custom brand story with personalized messages. Modern clients love to see tailored content on the boxes that adhere to their expectations.
Doing the above works when the overall print quality is up-to-the-mark. Box makers have the most modern printing press that accommodates creative box styles and techniques to give an overall outstanding box appearance. Something that customers cannot get enough of!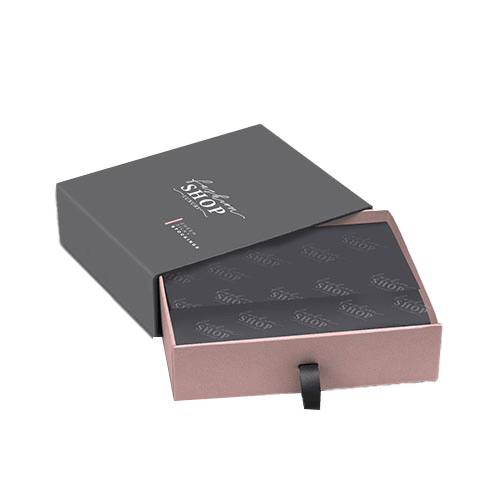 Make room for frequent updates
The best part about getting custom CPG boxes is that they can be modified according to seasonal changes. Box makers can suggest regular upgrades to the packaging to make it more relevant.
For example, using red and green designs for Christmas, separate box styles for several holiday seasons, Valentine's Day, and more. Customers like to see the boxes depicting the latest trends and offers such as free samples and discounts.
This is one of the reasons that standardized boxes don't work anymore to entice more customers. They look the same no matter the occasion and fail to encourage repeat sales.
Social media friendly box features
Nowadays, if brands don't invest in building a viable social media image then they might not achieve their sales potential. Customers know about the options they have and prefer to pick brands that have an active online presence.
Are you wondering how your custom packaging plays a part in this? Well, it does so significantly! Every box component is scrutinized by customers. Putting your web addresses, social media handles, and business contact info is bound to encourage customers to learn more about your brand and products.
Box designers can suggest innovative box spots for placing these details. From choosing the inner box flaps and box corners to placing individual sales coupons, the information can reach customers effectively.
Adding surprises to the boxes
It is no secret that the unboxing experiences are defining how CPG sellers design their packaging. Box makers are the best people to go to if you want to mesmerize your buyers in the first purchase instance.
What kind of surprises can allure customers? From small components like personalized notes to customized box locks and seals, and even enhanced product trays can have a long-lasting influence on customers' perception of the brand.
Certain popular brands make sure to include free giveaways or smaller versions of their new products as a plus for customers.
Tricks like these are great for improving your brand's value aesthetics. Customers judge identical CPG products based on the packaging boxes. Every brand wishes customers to be brand loyal as a large proportion of total sales revenues constitute repeat sales. Box manufacturers generate the highest possible vibes around the brand by creating distinct and functional CPG boxes.
Conclusion
There is good enough reason for your brand to seriously consider hiring box specialists for improving your customer retention.