Our favorite wrestling and action hero Dwayne 'The Rock' Johnson has made it to the headlines again with his latest American superhero film, Black Adam. Over the past few years, we're starting to see a lot more of Dwayne Johnson and much less of The Rock. Some of the Spectrum TV select channels still air The Rock's peak performances in WWE. This takes many back to their teen years. Dwayne Johnson made his first debut in Hollywood with his weird half-human half-scorpion appearance in The Mummy Returns in 2001. He's gone on to star in the most action-filled blockbusters of the 21st century.
Here are the 5 best action thrillers with The Rock in key roles.
The Scorpion King (2002)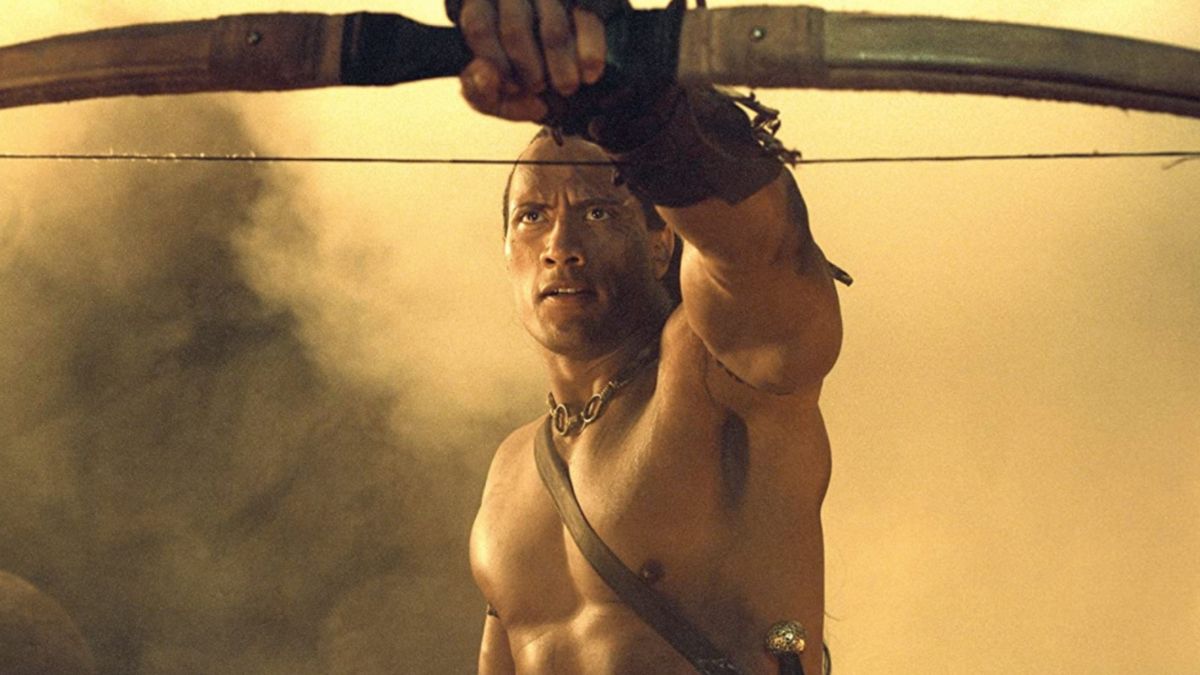 This incredible movie makes it on our list for two distinct reasons. It's an action-packed thriller, and it was Dwayne Johnson's first major role in a Hollywood film. Without a doubt, this film was instrumental to his career. The movie was a spinoff to his cameo in The Mummy Returns.
An evil ruler of the city of Gomorrah is hellbound to destroy all the neighboring towns and people. A hero with muscles like Dwayne Johnson must arrive to put a stop to it. Dwayne plays Mathayus, who's a brave warrior trying to protect his home and, of course, get the prettiest girl in Gomorrah while he's at it.
Swordplay, arrows, explosions, and poisonous cobras. This movie embraces all of its goofiness and for its target audience, it's exactly what you'd expect.
Furious 7 (2015)?
If you love The Rock then it doesn't get any bigger than this. The most anticipated cameo we've all been waiting for. Who cares what the plot is, fast cars, explosions, a badass cast, there's literally nothing else you can ask for.?
In this action blockbuster, Dwayne Johnson is allowed to be as bodacious as his muscles. He gets to max out with Jason Statham and perform the infamous Rock Bottom on him as well. It was just as much fun for him to make, as it was for us to watch.?
For all these reasons and more, we've decided to put this movie on our list for Dwayne Johnson's best.?
Jumanji: Welcome to the Jungle (2017) 
This movie took all of us by surprise. We thought nothing can ever compete against the classic Jumanji of the 90s. After Robin William's brilliant performance, it never even occurred to us that the film needs a reboot. Until we saw Welcome to the Jungle, and Dwayne 'the Rock' Johnson in it.
The movie revolves around a board game where a lot of things happen. The Rock plays the avatar for an insecure nerd who always finds bravery in online gaming but never in real life. But spending a while in The Rock's body will help anyone overcome that. Even though many argue that Jack Black was the star of this movie, the Rock's character was second to none and that takes enormous skill.
Pain and Gain (2013)
This movie is the most gruesome one on our list, but definitely the most entertaining and action-packed as well. Dwayne plays the character of Paul Doyle, an ex-con, and bodybuilder at the Sun Gym. The reason we love this film is that it brings out the best in Dwayne Johnson's acting. His performance in this role was worlds apart from the traditional action comedies we've seen.
This dark comedic movie is directed by Michael Bay which means there are explosions and action sequences like nothing you've ever seen. Although the film was a bit overexaggerated, the movie is based on a true story about the Sun Gym Gang of Miami. These guys were arrested in the mid-'90s for crimes like extortion, kidnapping, and murder.
This movie is all about 3 bodybuilders at the Sun Gym who are willing to do anything to attain the American dream. It's a hit on our books and will be for you too.
Central Intelligence (2016)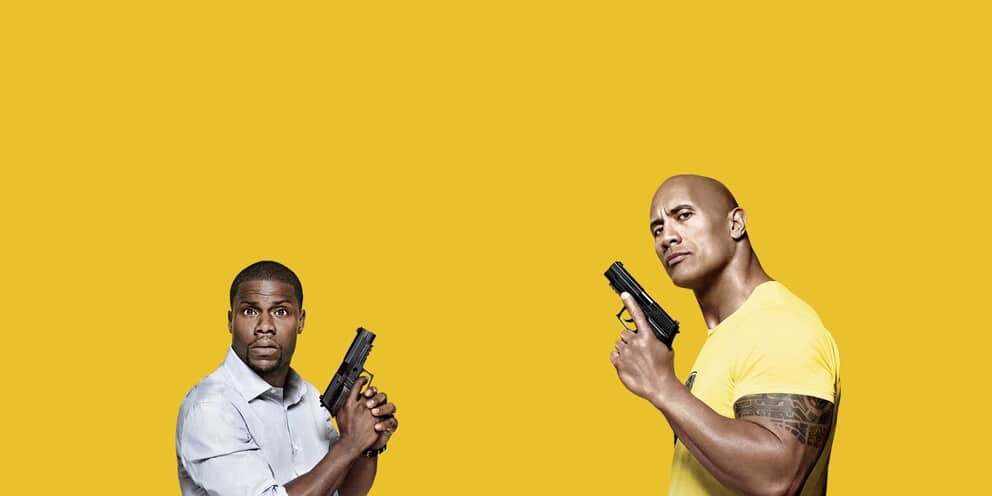 This movie makes it to the top of our list for two reasons, a little Hart and a big Johnson. This infectious duo had the most amazing energy on and off the screen and we get to see all of it in Central Intelligence.
The film revolves around a fat loser in high school (played by the Rock) who's always bullied but goes on to become a massive stud who becomes one of the CIA's best agents. On the other end of the stick, we had a high school sensation (played by Kevin Hart) who goes on to become a boring accountant who's wishing he'd done more with his life. This movie is all about good feelings and carries an "anything is possible" vibe to it.
Its humor takes all of us back to Dwayne Johnson's funniest moments and Kevin Harts's amazing stand-up. Kevin Hart's big personality and Dwayne's unbelievably big muscles make this movie a must-watch for all.
 Read More: 5 Best HR-Related Shows to Watch on Netflix